About the Project
After recording dozens of original music projects since 1992, in 2020 I've started digging into my influences with a series called Northern Daydream. The first album featured 6 cover of some of my favorite jazz fusion tracks from the late '60s to the early '80s.
Northern Daydream Volume 2: Miles Behind continues this project with an entire album devoted to one of my biggest influences and inspirations, Miles Davis. Consisting of five Miles covers — one of which is a mashup with Radiohead — plus one loosely Miles-inspired original, Miles Behind is also the first music project I've done where I've also captured video of the entire recording process, and the project is being released both as an audio album (MP3, CD and vinyl) on Bandcamp as well as a video album on YouTube and DVD.
The album is officially available as of September 28, 2020, in commemoration of the 29th anniversary of the death of Miles Davis.
Tracks & Videos
1. So What (Intro)  0:48
2. 81 / Everything in its Right Place  8:59
3. Tout de Suite  9:35
4. Miles Behind  1:32
5. Bitches Brew  10:14
6. Ife  10:38
Watch
Listen
About the Track
The first sounds you hear on the greatest jazz album ever recorded. Also the first sounds you hear on… this.
Early plans for this album included a full rendition of "So What" including solo sections performed in the styles of various popular songs, but ultimately it didn't seem to fit. I didn't want the effort I had put into transcribing the opening piano/bass duet to waste though, and I realized it worked on its own as a brief intro track.
Fans of Dave King will recognize the Happy Apple.
Music Theory Notes
This is my own direct transcription of the (presumably) improvised introduction to "So What" played by Bill Evans (piano) and Paul Chambers (bass).
2. 81 / Everything in its Right Place
Watch
Listen
About the Track
"81," or "Eighty-One" as it was originally designated, is the second track on Miles' E.S.P. album. It's my favorite track on that album, and I've been looking for an opportunity to play it. Over the past few years I've become keenly aware of opportunities to create mashups of classic jazz with newer rock songs with my band 32nd Street Jazz. Somewhere in the early preparations for this project, it occurred to me that "81" might be compatible with one of my favorite Radiohead tracks, "Everything in its Right Place."
When I put them together, I realized that not only is it possible to seamlessly transition between the two (as I do in the initial statement of the head here), but it is possible to create a true mashup: the head from "81" can be played directly over the changes from the chorus of "Everything in its Right Place" (shifted into 4/4) with no alterations — not even a key change!
I was originally intending to play the melody on tenor sax, not soprano. In fact I even recorded an entire tenor sax track. But in the end I was not happy with my tone, or with my solo, so I got out the soprano and recorded a new take, which seemed to fit much better.
Music Theory Notes
"81" is a modified 12-bar blues, built on a series of sus4 chords. My interpretation leans heavily into the final D♭Δ7♭5/F chord, which appears only in the first time through the changes in the original recording. (It is indicated in The Real Book Volume One, but is not in The Miles Davis Real Book. And of course, anything in The Real Book needs to be taken with a grain of salt anyway, but since I'm not going for 100% faithful interpretations, I'm using it freely as a jumping off point for my ideas throughout the album.)
"Everything in its Right Place" is alternating measures of 4/4 and 6/4, with a chord progression of ascending major chords over a Phrygian mode scale. In the original recording of "81," the head and most solos are played with straight 8ths; on the final chorus of each solo the feel switches to swing. In this version, the final chorus of each solo switches from "81" to "Everything in its Right Place." After the solos, the "81" head melody/harmony lines are played over the "Everything in its Right Place" changes, in 4/4. This is my own loose transcription/interpretation by ear (and by memory) of the original. I've interpreted the chord progression as F | C | D♭Δ7 | E♭6 (major chords with an added C at the top across all four chords).
Solos on the blues sections were primarily played using minor pentatonic scales, except on the final diminished chord. Solos over the Radiohead changes were played in C Phrygian mode.
Instrumentation
Reeds:
Jupiter soprano sax
Yamaha bass clarinet
Keys:
Yamaha Reface CP electric piano
Yamaha Reface CS analog modeling synth
Bass:
Fender Precision Bass
Percussion:
SJC snare drum
Zildjian hi-hat
Meinl crash-ride cymbal
Meinl slaptop cajon
Eggz shaker
Miles' Version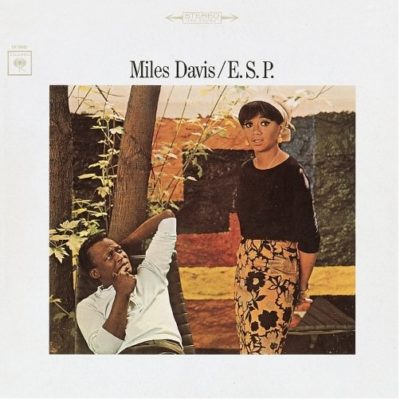 Radiohead's Version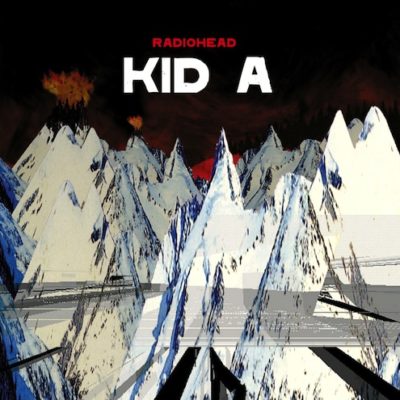 Watch
Listen
About the Track
Filles de Kilimanjaro is probably my favorite album from the period in the late '60s where Miles was transitioning from acoustic to electric instrumentation. I already recorded the title track for the original Northern Daydream album. I've been trying to develop my own interpretation of "Petits Machins," and originally planned to record that song for this album, but it wasn't going anywhere. Then "Tout de Suite" caught my ear, and I decided to record it instead.
The piano part in the head was especially challenging for me, as I am not a trained keyboardist. Although I've been reading music since I was in elementary school, I've never been trained to read music for a chordal instrument, and it's just not something I'm able to do in real time. So I had to do my best to memorize sections and record the part in pieces… a secret that I could have kept were it not for the magical appearance and disappearance of my dog in the accompanying video! (Of course I often find that by working through this type of recording process, by the time I'm done I actually can play the piece straight through from memory, but by that point I already have it recorded in sections, so I rarely bother to go back and try it again!)
The solo section in this track exposes one of the challenges of trying to record a "jazz" album by yourself: the group interaction dynamic of an improv solo section. In general throughout the process, I first created MIDI guide tracks for each instrument part, so even from the very beginning, I was "playing along" with… something. Bass and keyboard parts were recorded first, then winds, and the percussion parts were added last, although of course all of the other parts had been played along with a pre-programmed beat.
For this song I actually planned a "drum solo" of sorts, but I wasn't sure what form that would take, given my lack of depth as a drummer. Ultimately I settled on playing a repeating triplet pattern on the snare to match the electric piano, with random clinks and clunks on my various percussion gear in between. Not really a true drum solo, but hopefully something reasonably enjoyable to listen to.
Music Theory Notes
The head is in 3/4. On the original recording, the solo section goes into an open-feeling 4/4. In this version, the solo sections are technically in 4/4, but are played with a repeating pattern over two bars of 4/4, loosely based on a small section of the original as performed by Dave Holland (bass) and Tony Williams (drums), that feels more like three measures of 5/8, 6/8 and 5/8. My interpretation is mostly following The Miles Davis Real Book, with soprano sax playing the trumpet melody and my own (somewhat loose) transcription of Wayne Shorter's original tenor sax harmony part taken by the bass clarinet.
On the original recording, the harmony in the solo sections is free, played over an F pedal in the bass. On this version the solos are played in F Lydian mode.
Watch
Listen
About the Track
Some online distribution services won't let you publish an album comprised entirely of covers. Thus the inclusion of an original. For some reason, my originals lately have been gravitating to a Latin feel. Melodically, this piece attempts to capture some of the essence of the melodies Miles was writing in the late '60s and early '70s… brief, fragmented statements punctuated at odd intervals by sharp horn hits, with a lot of breathing room in between for the groove to dominate.
Music Theory Notes
This is a new Miles-inspired melody with a Latin feel, performed over the chord changes from the Miles tune "Miles Ahead" as outlined in The Miles Davis Real Book. The original recording was not consulted in creating this tune, in an effort to avoid inadvertent influences.
Watch
Listen
About the Track
When I was in college in the mid-'90s, it was difficult to explore new (or "new to you") music. The CD library at my college was predominantly "classical" music, there were no streaming services, and CDs were expensive if you didn't have a job! So I was very selective in acquiring jazz CDs. The first two, and for a long time only two, Miles albums I owned, or had even heard, were Kind of Blue and Bitches Brew. Two very different albums, recorded a mere 10 years apart, but the two most striking and definitive statements in his very extensive catalog.
I knew that if I were to record an album of Miles Davis covers, Bitches Brew would have to be represented, not only because of its impact on the jazz world, but also its impact on my own musical world. In college I spent a lot of time with a friend from high school recording free-form improvisations. Our experiments were heavily shaped by Bitches Brew along with Sun Ra, and '70s German "Krautrock" by bands such as Neu! and Can. You can hear elements of all of those influences in my version of "Bitches Brew," including a brief descent into free-form chaos. (Cue the "Wilhelm scream.")
Music Theory Notes
The "head" (such as it is) consists of a combination of details from The Miles Davis Real Book along with my own transcription of parts of Miles' delay-drenched trumpet part, along with some improvisation. The bass clarinet line in the middle section is my own transcription of the original (presumably improvised) line played by Bennie Maupin, which is not represented at all in the sketchy Real Book version.
During the improv sections, the parts played in time are atonal in the keyboards. The soprano sax and bass clarinet improvise over an octatonic scale. In the free section, all bets are off.
Instrumentation
Reeds:
Jupiter soprano sax
Yamaha bass clarinet
Keys:
Yamaha Reface CP electric piano x2 (Wurlitzer with ring modulation effect; Rhodes with Leslie cabinet effect)
Bass:
Fender Precision Bass
Kala fretless ukulele bass
Percussion:
SJC snare drum
Zildjian hi-hat
Meinl crash-ride cymbal
Meinl slaptop cajon
LP bongo cajon
LP jamblock
LP cowbell
LP flexatone
LP vibraslap
LP one-handed triangle
Happy Apple
Samples:
Wilhelm scream
Miles' Version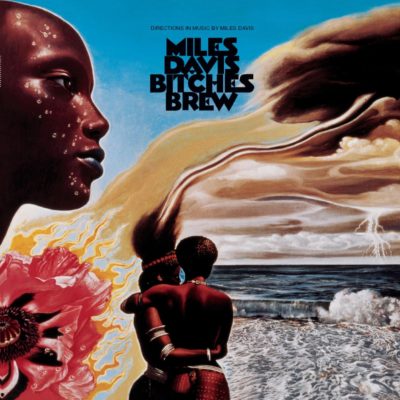 Watch
Listen
About the Track
There are several Miles albums from the '70s that I've been aware of for decades but have only just heard for the first time this year, now that I have unlimited access to them all with Spotify. The one that has grabbed my attention the most is, without a doubt, Big Fun. My favorite track on the album is the propulsive, relentless "Ife." It's clear why this track was relegated to a post-retirement collection of outtakes… early on there's a spot where you can hear the bass and drums get out of phase, and the rhythm briefly collapses entirely. That unfortunate flub doesn't take away from the inspired intensity of the rest of the track though.
Fortunately for me, recording solo in multiple passes, it was easy to avoid a similar breakdown. My version slightly modifies the bass pattern, although as with the original it's still easy to misinterpret the pulse of the bass line outside of the context of the drum beat. As for the drum beat… well, I'm not much of a drummer, so I used this as an opportunity to work on my rudiments, playing a basic paradiddle pattern between the hi-hat and snare drum during the head.
Music Theory Notes
The head, including the sustained organ chords, is based on the transcription in The Miles Davis Real Book and seems to be faithful to the growling soprano sax and wah-wah trumpet rendition of the melody on the Big Fun version of the song. A section of one track on the Miles album Dark Magus is also identified as "Ife," but it sounds completely different to me.
The original recording had no prescribed harmonic structure for the solo sections. In this recording, all improvisation is done over a whole tone scale. Fun fact: the "allowed" notes in the whole tone scale are identical for both concert pitch instruments (bass and keyboards) as well as B♭ instruments (soprano sax and bass clarinet).
Instrumentation
Reeds:
Jupiter soprano sax
Yamaha bass clarinet
Keys:
Yamaha Reface YC combo organ
Yamaha Reface CP electric piano
Yamaha Reface CS analog modeling synth
Bass:
Fender Precision Bass (with fuzz/wah effects)
Percussion:
SJC snare drum
Zildjian hi-hat
Meinl crash-ride cymbal
Meinl slaptop cajon
LP bongo cajon
LP jamblock
LP cowbell
Eggz shaker
LP tambourine
Miles' Version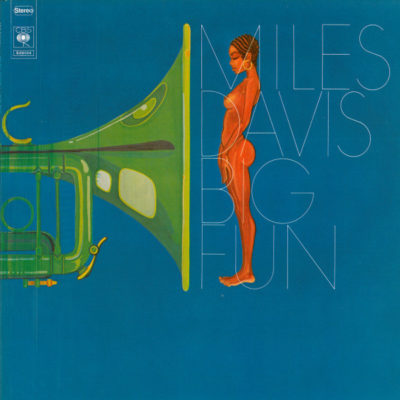 Get the Album
Available NOW on the room34 Bandcamp page… get the album as an MP3 download, CD, vinyl LP or video DVD!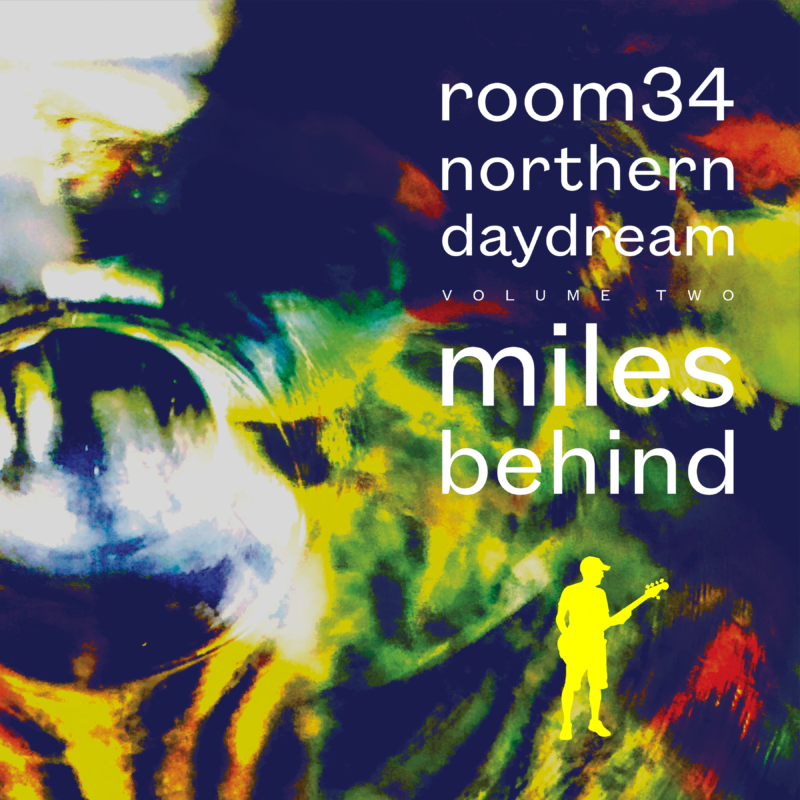 Bio
Gear
This album is very much a "D.I.Y." project, using an assortment of mostly mid-range gear I have acquired over many years, from the Yanagisawa tenor saxophone I got in high school in 1990 to the new Meinl crash-ride cymbal I bought specifically for this recording. Here's a look at all of the gear I used to make the album, from my instruments to my recording equipment to software.
Instruments
Reeds
Jupiter JSS1000 soprano saxophone with Vandoren V16 mouthpiece, Rovner ligature and Vandoren JAVA Green #3 reeds
Yanagisawa T-990 tenor saxophone with stock mouthpiece*, Rovner ligature and Vandoren JAVA Green #2½ reeds
Yamaha YCL-221 bass clarinet with Vandoren B45 mouthpiece, Rovner ligature and Vandoren V21 #3 reeds
* In high school and college I always played this tenor with a metal mouthpiece with a ridiculously open facing, but I just don't have the chops for it anymore. (And listening back to old school recordings, I'm not really sure I ever did.)
Keyboards
Yamaha Reface CP electric piano
Yamaha Reface CS analog modeling synthesizer
Yamaha Reface YC combo organ
Basses
Fender American Professional Precision Bass with Rotosound 66 roundwound strings
Squier Vintage Modified 5-string Jazz Bass with Rotosound 66 roundwound strings
Kala U-Bass fretless ukulele bass with stock polyurethane strings
Percussion
Drums and Cymbals
SJC Slam Can side snare drum
Zildjian Planet Z 13-inch hi-hat
Meinl HCS 18-inch crash-ride cymbal
Meinl Slaptop cajon
LP bongo cajon
Auxiliary Percussion
LP jamblock
LP cowbell
LP one-handed triangle
LP tambourine
LP flexatone
LP vibraslap
Eggz shaker
Sticks
Vic Firth American Jazz 1
Promark Hot Rods
Meinl MCM3 cajon double mallet
Zildjian Travis Barker signature stick/mallets (seriously!)
The sticks that came with the Rockband video game (double seriously!! I like their light weight and durability)
Accessories
Yamaha CS-665A boom cymbal stand
Kuyal hi-hat stand
LP multi-accessory mount
Recording Gear
Hardware Interfaces
Focusrite Scarlett 2i4 (D.I. for keyboards and basses)
Microphones
Blue Yeti Pro (saxes)
Some old Radio Shack condenser mics I've had since Radio Shack existed (percussion)
Cables
Fender Deluxe Series 10′ tweed instrument cable
Computer Hardware and Software
MacBook Pro 13″ (2019) (audio capture/production)
iPhone SE (2019) (video capture)
Logic Pro X (audio editing)
Final Cut Pro (video editing)
Affinity Designer and Affinity Photo (design)
WordPress (website)
Notes
The orange "recording room" is not really a proper sound booth. It's not even a room. It's 5 heavy moving blankets hanging from the rafters in the middle of my unfinished basement, right next to the furnace, with an assortment of random blankets covering the floor. The goal was not to create a soundproof space, which would require thousands of dollars and a skilled carpenter, but rather to create an "acoustically dry" space where I can capture a clean sound without the "room" noise. (As much as you might think it's great to record in a room with natural reverb, it's not.)
In the past I had been extremely picky about external silence, insisting that no one else be home, or that everyone retreat to the upstairs, so no stray sounds would get picked up. Eventually I realized that with the mics I'm using, and with a modest amount of noise gate filter added, there was absolutely no need to be so particular. My son can even be yelling at his friends on his PC multiplayer games directly upstairs and it doesn't end up on the recordings. (It's definitely present in the unused audio tracks my iPhone records when I'm capturing video though.) That said, I do still make sure the furnace and dehumidifier in the basement are turned off!
The point is… don't wait until you have the perfect gear, the perfect studio space, whatever you think you need to be creative. Make do with what you have, and just do it!